Agile Austria Conference — a conference with ❤️ ​
The Agile Austria Conference is not only about sharing knowledge and networking, but also about making a positive social impact. Already in 2021, we, the organizers, decided to donate all net proceeds from ticket and sponsorship revenues to charity. We are proud that Agile Austria Conference is not only a leading event for agile, but also a charity event that has a real impact on people's lives – especially young ones.
2023 we support the Kindertraum Foundation
The dreams of children and young people with serious illnesses or disabilities are our focus. This can be the dream of more independence, which we fulfill with an assistance dog, or the dream of increased freedom of movement, which is realized with the help of a bicycle suitable for the disabled. The range of possible children's dreams is as colorful as the children and young people themselves.
However, more than a third of all children's dreams are related to animals – be it animal-assisted therapies on the farm, therapeutic horseback riding or assistance dogs that stand by the children's side for the rest of their lives. Animals touch the soul and can unfold their therapeutic effect precisely where people have their limits. Therapy bicycles, various therapies such as music therapy, sensory integration, hearing and perception training, Adeli therapies as well as movement trainers, handbikes, laptops, special car seats or height-adjustable care beds are also on the many wish lists.
For certain children's dreams, things have to happen quickly. For example, if a child's health deteriorates rapidly, a cancer diagnosis or an accident turns everyday family life upside down, rapid action is required.
Even if a child is exposed to a stressful life situation after traumatic experiences and the identity must not be made public, rapid help is needed.
In this way, we can help together even in emergency situations and special circumstances.
And as in previous years, thanks to corporate donations, private donations and donations from charity events, it is possible for us as a non-profit, independent foundation to help where government funding ends.

These are the projects we have already supported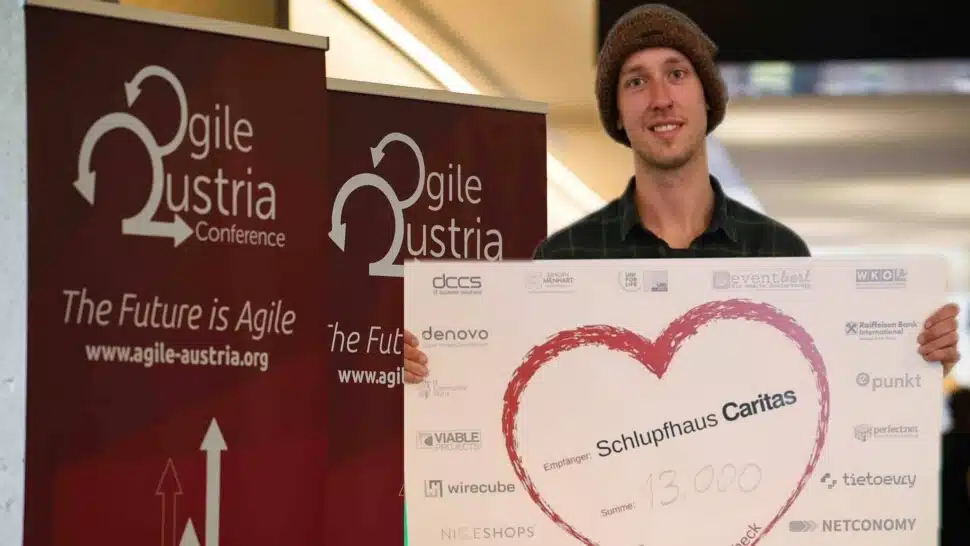 2022: Caritas Schlupfhaus
Donation sum: € 14.000,--
The Schlupfhaus offers adolescents and young adults easily accessible, free emergency assistance. The facility can also be used as an emergency sleeping place (without staying overnight). Schlupfhaus is open 365 days a year to anyone between the ages of 12 and 21.
"With this money we can continue our project Schlupfhaus "walk in … take away" next year guaranteed," says Gabriele Waerder, director of the Schlupfhaus.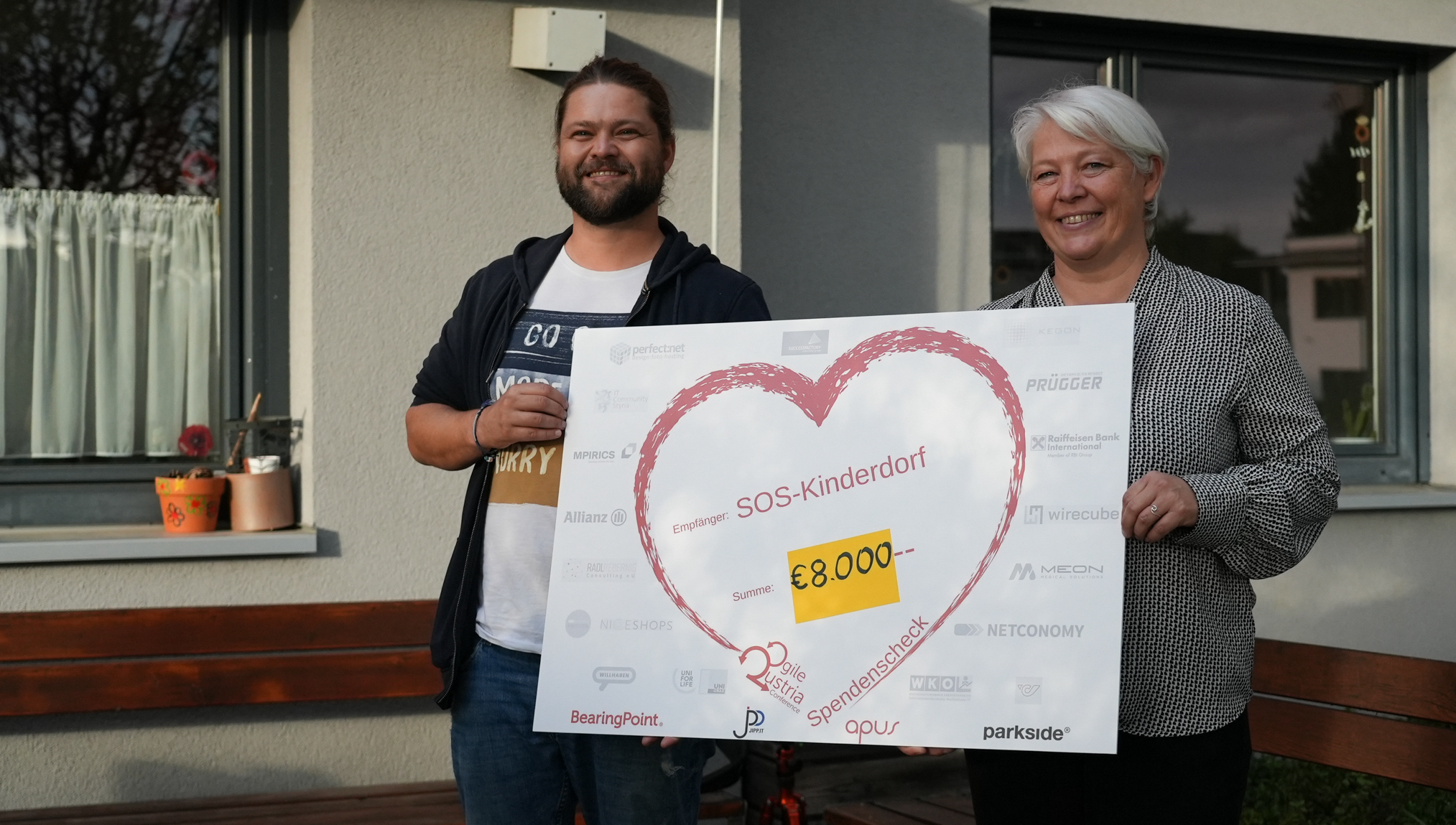 2021: SOSSOS Children's Village Pirka
A loving home for every child. This is what SOS Children's Villages is committed to in Austria and around the world. Children and adolescents who, for various reasons, cannot live with their families either temporarily or long-term, find stable structures, security and reliable relationships at SOS Children's Villages.
Thanks to our donation, the renovation at the SOS Children's Village student residence in Pirka-Seiersberg was completed successfully. The children and young people feel like home in their newly designed temporary home.
to all organizers, sponsors, partners, speakers and visitors who have supported the Agile Austria Conference so far. Without your contributions, commitment and support, this wonderful event would not be possible. Together, we have not only shared knowledge and inspiration, but also helped support initiatives and projects that have a real impact on people's lives. Thank you for your generous support and your shared mission to do good!
Become a part of one of the most important movements of the last 50 years.
Take this opportunity to strengthen your business in the agile world while helping to support a good cause. Together we can make a difference and drive positive social change.
We would be happy to welcome you at the Agile Austria Conference 2023.