Today it's common for company leaders to express a desire to be more agile, and many embark on expensive change journeys, to make their teams more agile.
After years on this journey fraught with "resistance" and lots of change, and yet seldom able to show results that are meaningful to customers or the business

Part of the problem is the core assumption that the problems, and therefore solutions exist at the team level.
My experience is that to delight customers, collaboration is required between teams and departments. This focusing on the parts (individuals and teams) rarely improves the whole, in ways customers will appreciate or pay for.

We'll explore this through three lenses.
Systems – How building effective interaction between teams produces more effective results

Science – How to Improve our understanding of what works and what doesn't

Sapiens – How creating a healthy environment unlocked our potential.
Learning objective:
How to Create Focus, Find Leverage and Build Habits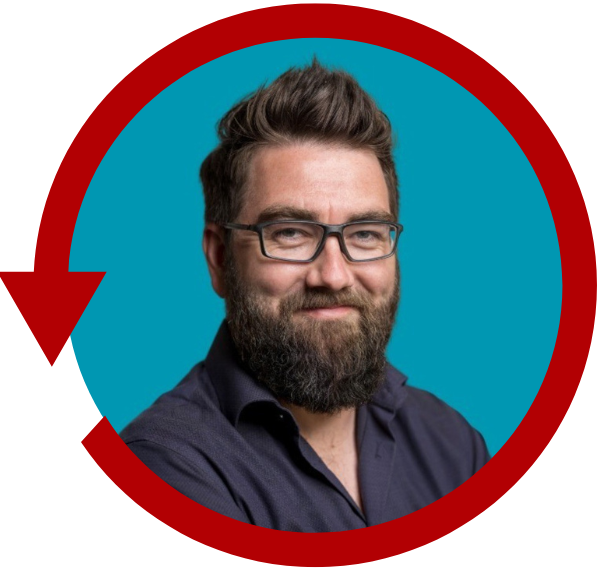 Cliff has made a career out of breaking down the obstacles that stand in the way of great work. He is often challenging the status quo in his quest to develop the right culture and systems for creation of excellent Companies and Products.
 After a tour of addresses across South Africa, Cliff moved to Stockholm where he led a team of Coaches at Spotify for 4 years. Now focuses on helping companies be effective as they Scale
Sichern Sie sich jetzt Ihr Ticket!
Wir freuen uns, Sie auf der Agile Austria Conference 2023 begrüßen zu dürfen.