Lead Like Lasso – Agile Leadership Lessons Inspired by Ted Lasso
Lead Like Lasso: Agile Leadership Lessons Inspired by Ted Lasso is an engaging and interactive workshop designed to explore the leadership style of Ted Lasso and its application to Agile environments. The session uses Liberating Structures to facilitate group activities, discussions, and exercises to encourage participants to collaborate and experiment with Ted Lasso's unique approach to leadership.

The session kicks off with an introduction to Ted Lasso and his quirky leadership style, followed by an interactive discussion using the 1-2-4-All Liberating Structure to explore how his leadership style can be applied in different environments.

Next, participants will experience their inner goldfish (and their 10 second memory) using the Troika Consulting Liberating Structure, where they will reflect on how to overcome external adversity, just like Ted Lasso.

The session then moves on to the 25/10 Crowdsourcing Liberating Structure, where participants generate ideas for building trust (i.e. "biscuits with the boss") and strong relationships with team members, and then share those ideas with the group.

Finally, using the 15% solutions Liberating Structure, participants will decide on one thing they would like to act on the next day to foster a positive work culture. The group will then identify the most feasible and impactful ideas to implement.

Through this interactive workshop, attendees will gain valuable insights into Agile leadership and explore how Ted Lasso's leadership style can be applied to their own Agile journey. By collaborating and experimenting with Liberating Structures, participants will foster collaboration, continuous improvement, and a truly enjoyable work atmosphere
Learning objectives:
Embracing Vulnerability and Humility:
Attendees will learn how Ted Lasso's vulnerability and humility contribute to his success in overcoming external adversity. Participants will explore the benefits of embracing vulnerability in Agile leadership, including fostering trust, building stronger relationships, and encouraging open communication, even when facing opposition or skepticism from stakeholders or the outside.


Inclusive Leadership:
Inspired by Ted Lasso's inclusive approach, participants will gain an understanding of the importance of inclusive leadership in Agile environments. They will learn strategies to ensure that all team members feel valued, respected, and heard, leading to more diverse perspectives and improved team performance.


Fostering a Positive Work Culture:
Participants will explore how Ted Lasso's leadership style contributes to creating a positive and enjoyable work culture. They will learn techniques to encourage open communication, celebrate success, and cultivate resilience within their teams, fostering a supportive environment where everyone can thrive and feel engaged.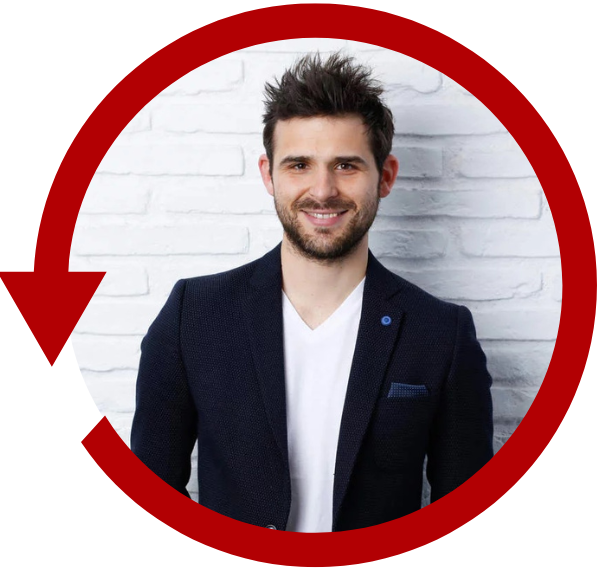 I'm a passionate Agile Coach, and for me, it is all about helping teams and organizations become better. Empowering employees to show up to work as Theory Y again is something that motivates me to pursue my passion every day. I have been fortunate to work with a diverse group of clients over the past six years, from start-ups to big corporations, allowing me to engage in different countries and diverse cultures. But more importantly, it allowed me to learn much about myself and therefore create a bigger impact for my customers.
Sichern Sie sich jetzt Ihr Ticket!
Wir freuen uns, Sie auf der Agile Austria Conference 2023 begrüßen zu dürfen.