key principles and strategies for a product-oriented mindset
In today's rapidly evolving business landscape, the role of product organization has emerged as a critical driver of success. As companies strive to remain competitive and deliver value to their customers, the transition towards a more product-focused approach has become imperative. This talk aims to provide insights into how teams can effectively transform their organizational structure and mindset to embrace a product-centric philosophy. During the presentation, we will delve into the key principles and strategies that underpin a successful shift towards a product-oriented mindset. We will explore the importance of cross-functional collaboration, where teams from various disciplines work seamlessly together to create cohesive and customer-centric products. Additionally, we will examine the significance of adopting agile methodologies, empowering teams to iterate quickly, respond to market changes, and continuously improve their products.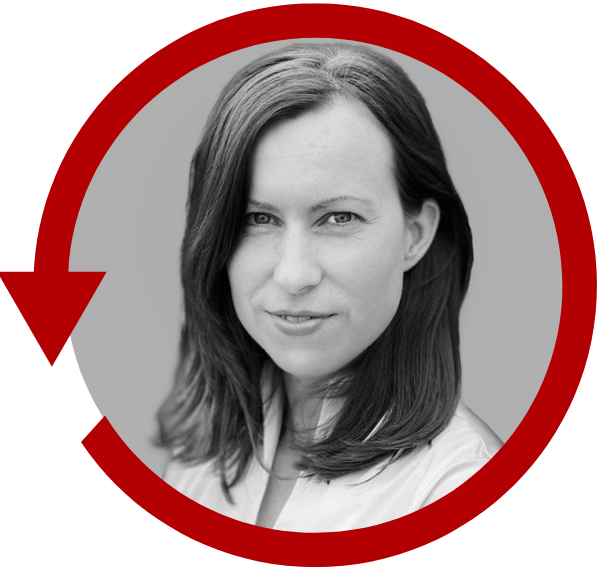 Veronika is a distinguished expert in the fields of agile transformation and product management. Currently serving as lead of the Scrum Master Department at Netconomy, Veronika steers her team with a keen focus on fostering agile practices and cultivating cross-functional collaboration. Veronika's extensive experience encompasses a diverse range of contexts, from agile start-ups to large corporate enterprises. Beyond her role as a department head, Veronika is also renowned for her role as an experienced agile coach and consultant. She has guided numerous teams and organizations through transformation processes, empowering teams to embrace a culture of continuous improvement and innovation.
Sichern Sie sich jetzt Ihr Ticket!
Wir freuen uns, Sie auf der Agile Austria Conference 2023 begrüßen zu dürfen.