Agile Austria Conference 2023
12. & 13.10.2023 | HYBRID (ONLINE & WKO GRAZ)
Dear agile friends,
It was 1995 when the Scrum method was first presented to the public at a conference. This means that we have been talking about agility in business for 22 years now. Scrum was also originally one of the "lightweight frameworks" that have become constant companions in our professional lives. Yet it feels like agile has outgrown its infancy. Have we reached the post-agility phase 15 years after the "Agile Manifesto" came into being? Will frameworks like Scrum soon be a thing of the past? What comes after agile?
One thing is sure: Agile is becoming more and more prevalent in the "C-suite", i.e. in the high-level management positions. The impression that "it's only for the teams" is fading. Agility is becoming increasingly mainstream and is beginning to transform companies through the consistent integration of all cultural resources. But this "third agile wave" now demands a holistic approach in which, beyond agile project management and software development, all value delivery entities are involved: 



"Business Agility" stands for a new corporate culture. At this year's Agile Austria Conference, we will take a look together beyond agile frameworks and tools and see how "business agility" will change corporate culture in the future.
The motto of the AAC 2023 is
Agility beyond Frameworks: Thinking outside the (tool) box
As a success concept, AAC 2023 will once again offer knowledge exchange at its best. Especially in these disruptive, unstable and complex times, an agile mindset can help you to accept the fact that change is permanent and to deal with it in a constructive and situational way.

We are looking forward to meeting you!


Your AAC Team
Become a speaker at the 6. AAC
Here you can submit your abstract - we are looking forward to your application.
The theme of the conference is: Agility beyond Frameworks: Thinking outside the (tool) box. A jury of AAC 2023 will decide about the acceptance of your submission and you will be notified about the result after the conference program has been set. Please keep the entire period October 12-13, 2023 free in your calendar. If you prefer a particular day for your talk, please let us know when submitting your application. Once the program has been set, the sessions can no longer be rescheduled.
We are planning this year's conference as a hybrid event again. You can give your talk on site in Graz (and at the same time stream your presentation globally). You will get free access to the conference and the evening event.
Reimbursement of travel expenses or the payment of an honorarium is unfortunately not possible.
The net proceeds of our earnings (tickets, sponsorship money) go to a charity institution for the 3rd time. This year we have chosen the Stiftung Kindertraum.
Applicants will get notified of acceptance after the review process. The final program is expected to be published in early June. Talks and workshops can be held in
German or English
.
Submission deadline
: 30.04.2023, 23:59
Possible formats:
Short workshops (90 min.)
Talk (45 min.)
This was the 5ᵗʰ Agile Austria Conference
On-Site Ticket
Location-Ticket
Online Ticket
Access via zoom
All prices are exclusive VAT.

The Agile Austria Conference is jointly organized by: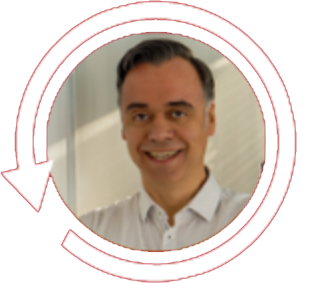 "Atmosphere, lectures, single and participants were great – thank you! Wish for a second workshop track next year, I love hands-on experiences – that's where I always take the most away."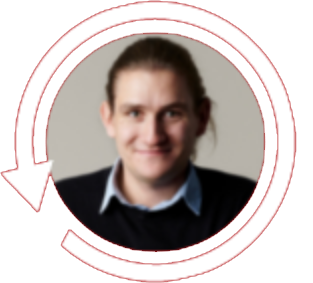 "Thank you for the perfectly successful Agile Austria Conference comeback after the COVID break and the chance to present ourselves."
"Cool event. What I would like to see: voices from affected employees. Satisfied but above all also dissatisfied, the same with customers. Gladly also in an anonymous presentation."
Become a part of one of the most important movements of the last 50 years.
Take the opportunity to establish your company in the agile world. You are interested to become a sponsor? Contact us per e-mail: office@agile-austria.org
Want to know more about the conference, the program, tickets, etc.?
Enter your email address here and we will inform you as soon as there is news about the Agile Austria Conference 2021.
Werden Sie Speaker der 6. AAC
Bewirb Dich jetzt mit Deinem Beitrag — wir freuen uns auf Deine Einreichung.